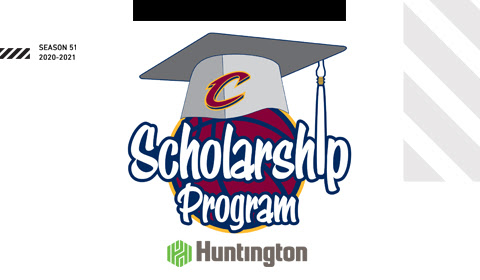 The Cleveland Cavaliers and Huntington are proud to award ten (10) Northeast Ohio high school seniors with a $2,000 college scholarship!

Application Submission Date Extension: We are extending the deadline to submit scholarship applications to Friday, March 12, 2021.

Graduating seniors must submit a 500-word essay, perform a high level of service in their community, provide a high school transcript, ACT and/or SAT scores (if required by the accredited school a student plans to attend) and one letter of recommendation.

Please note, graduating seniors may review the scholarship program details and submit an application online by clicking on the "Scholarship Program Details and Application" button below!
For questions about the Cavaliers/Huntington Scholarship Program, please e-mail cavscare@cavs.com.